At Hatch, we love to take the opportunity to talk to parents and their children - together - as parents and children love Hatch for different reasons! Amy is in Grade 2 and is discovering that she has a real knack for coding. Her mother, Lauren, is enjoying watching from the sidelines. We sat down with them to hear their different perspectives on our program, and learn about their experiences so far.
"When she plays her coding app at night, I have no idea what she's doing," Lauren admits. "I'm better at it than my mom and dad!" Amy brags.
Since learning to code at Hatch, Amy has been playing GoldieBlox in her spare time, a coding app made specifically for girls. "It made no sense to me," says Lauren, "but Amy was typing what she wanted and would say 'watch what happens!'. This really clicks with her."
Amy has taken quite a shine to coding since she started the program at Hatch Canada. "I like coding because I like that it's sometimes easy and sometimes challenging", she says. "I did something for Pokemon that had 3 components to it and it was challenging, but I like it when it's challenging."
Liking a challenge is a sign of passion. When we don't like something very much, we tend to throw up our hands and say 'it's too hard'. You know you're hooked when you're driven by the difficulty of a task.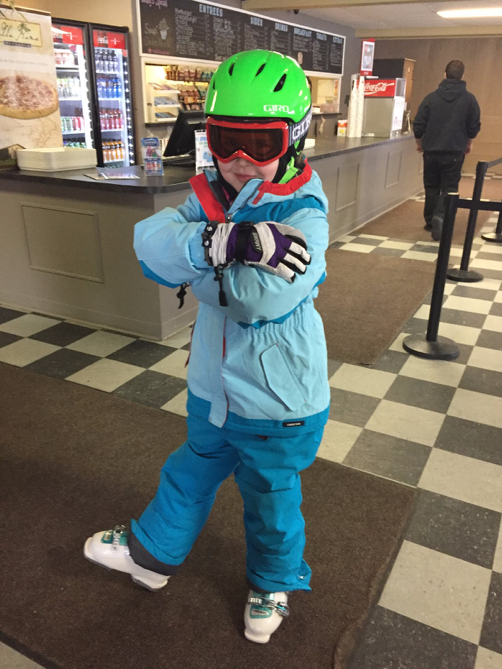 We love to hear that a child is enthusiastic about our program, and Amy is no exception. "I'm really excited that she's doing this. She wants to build, to see things," says Lauren. Amy already has plans to create a game with Beanie Boos in a special world full of candy corn and lollipops, and she's even mapped out her career - she's going to be a scientist or a coder! While there is an undeniable scientific component to coding, art is also involved. Some of the best coders are artistic as well as technical. "You use science to make stuff, and when it's finished, it turns into an art piece," says Amy. When she's not at Hatch, she spends her spare time creating things with recycled materials. She has a creative brain that will serve her well as a coder.
We take great pride when kids in our program share their new skills with others. Lately, when Amy's not at Hatch, she helps another girl who wants to learn to code. "I am helping her learn to code a little bit. Her dad is giving us some coding to do. It's easy, but I am teaching her about how colours go in a special way," she says.
In today's world, everyone should learn how to code. Coding is in almost everything we interact with in day-to-day life. We also believe that coding can be fun to learn, but don't take our word for it, take Amy's:
"It can be hard, but it's still fun and you can make cool things. Learning how to do it feels good."
Is coding right for your child? Read about our amazing camps today, and email us at hatch@hatchcanada.com with any questions! And if you loved this post, don't forget to share it on Facebook to spread the word!