Looking for something new to switch it up at home for your kids? Rather than having Netflix or the Xbox on non-stop why not have them learn a new skill that they can channel their interests with?
We get it, you're tired of negotiating screen time with your kids. Whether it's negotiating whose turn it is to have the iPad or how much time is appropriate to spend gaming online with their friends, this past winter has been a struggle for parents and their kids. Many parents have long given up trying to limit their kid's screen time. Instead of feeling guilty about their screen time why not try and give them more opportunities to learn while online? When kids interests align with their learning there's no holding back all that they can achieve. So why not have them try coding? And give them a skill to shape their future with.
Hatch Coding's Theme Library: Something for Every Child's Interests
What is your child or teen interested in? Whether it's Among Us, Fruit Ninjas, Sports, Space or Art and Design we're sure to have a project that perks their interest. Hatch Studio has over 350 themes for kids and teens ages 8-18 to choose from. Our teaching-assisted software application immerses students into full-language programming - JavaScript and Python - from their very first lesson.
Maybe your child is missing that vacation that can no longer happen this spring break due to stay-at-home restrictions. Why not have them create their own imaginary travel destination with coding?
They can take a trip to Paris, the CN Tower in Toronto or to the ski slopes in our fun introductory projects.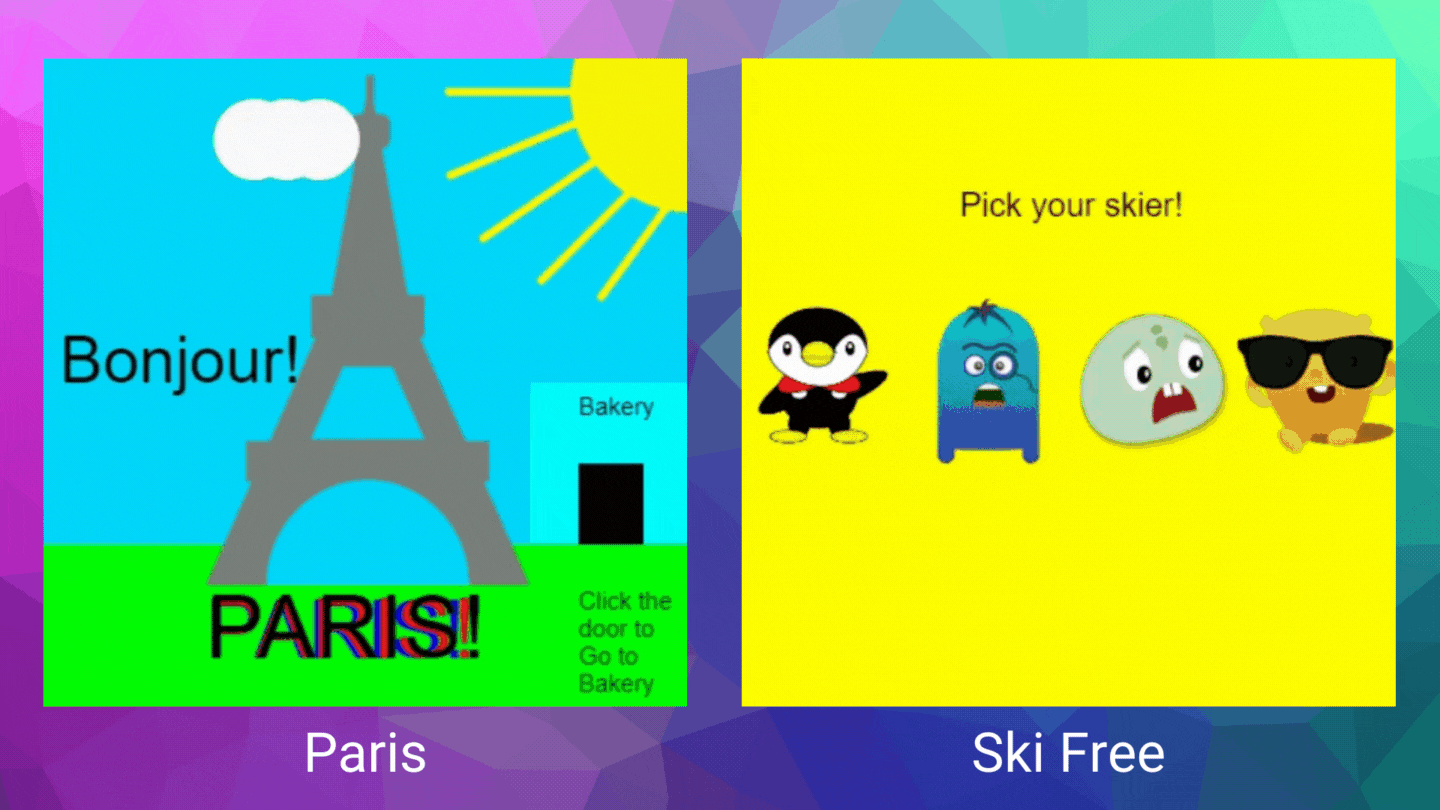 Is your child ready to say goodbye to winter and welcome the warmer days of summer? Whether it's a campfire, rainbows or summer sunsets in their favourite park they're anticipating, with a little practice and imagination we have projects to create these scenes.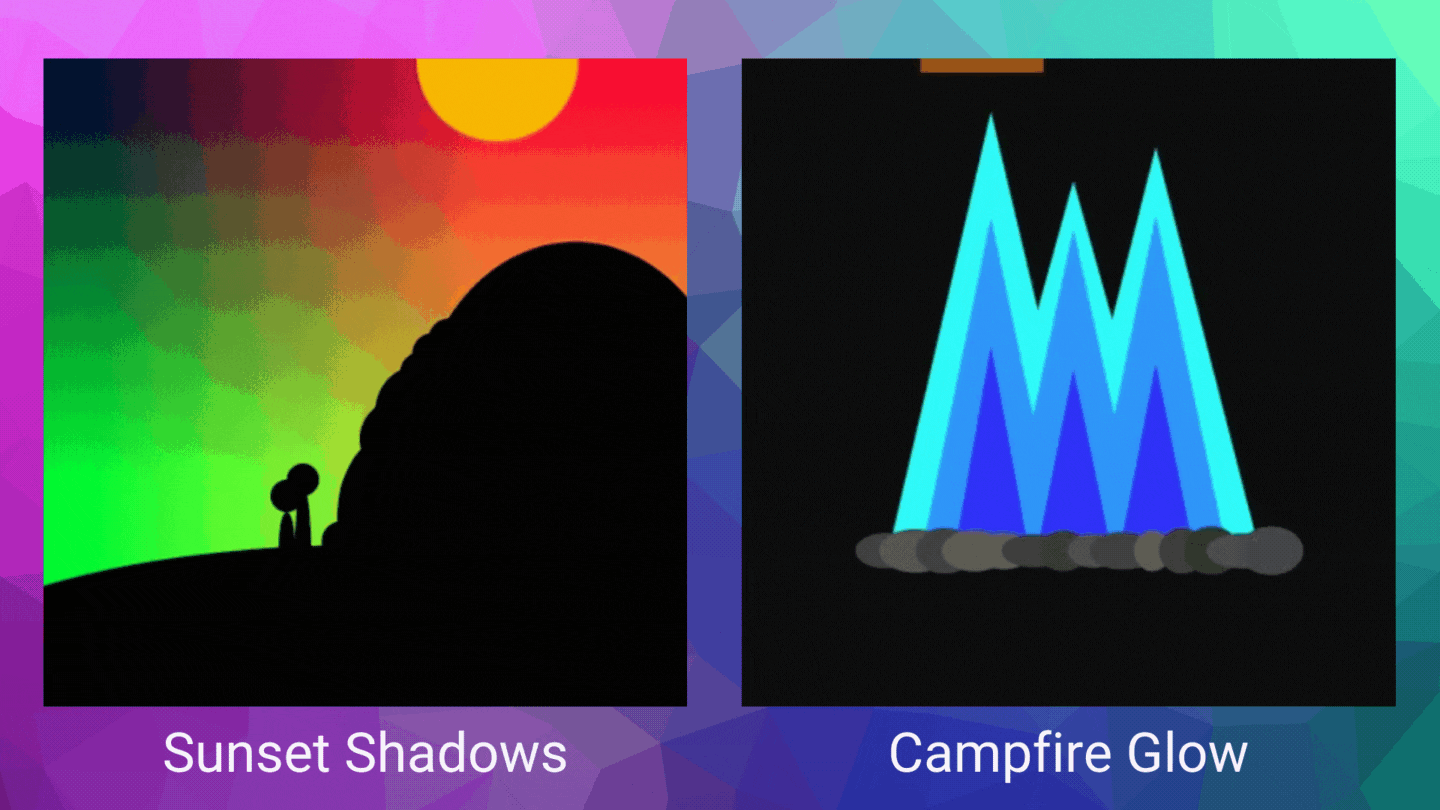 Have a budding artist in your home? We have many art and design projects for kids to choose from. We always encourage students to add their own creative flair to projects and they gain extra points for creativity when they do. Explore these top art and design projects that delight the eyes and senses.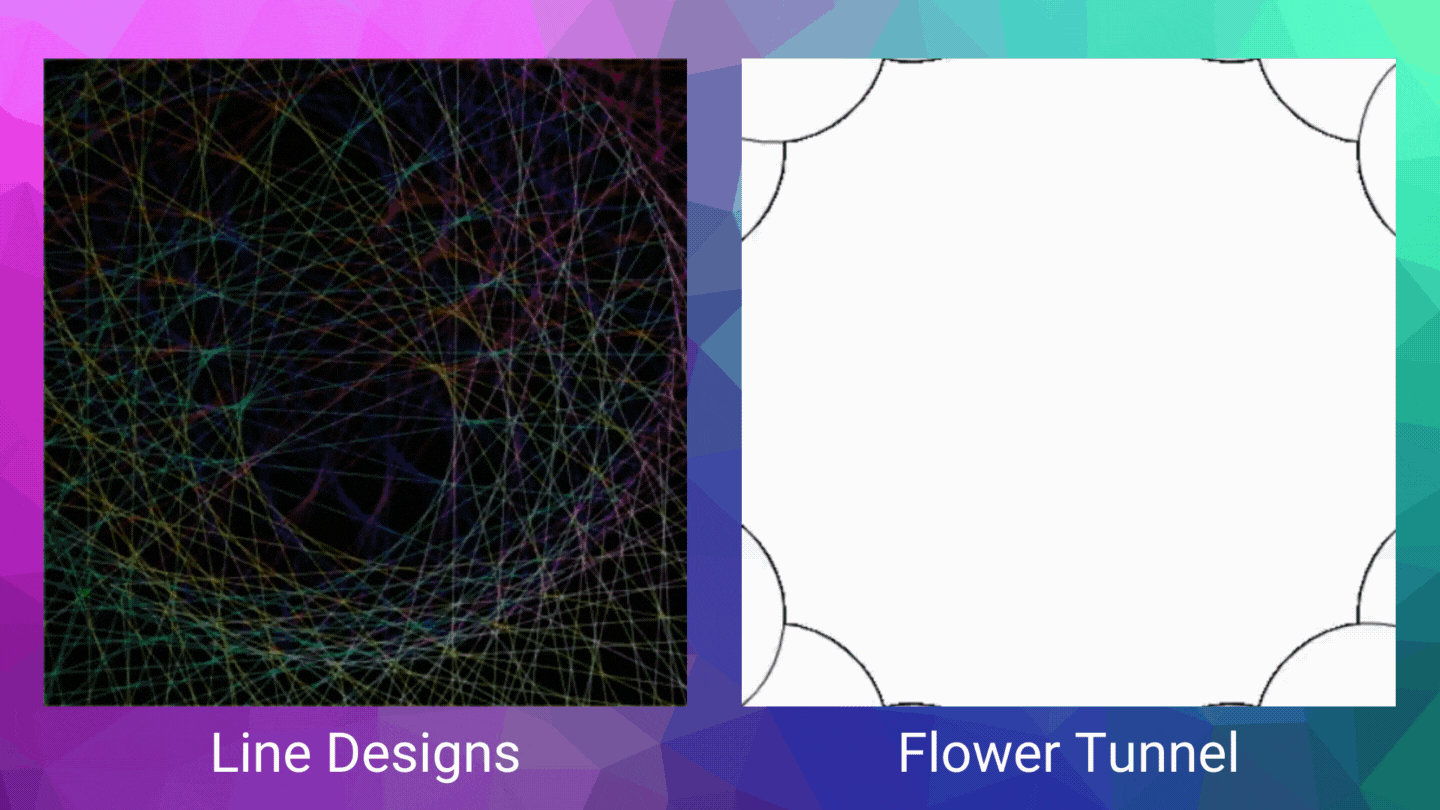 Learn how one of our top students uses her coding canvas as her new favourite medium for artistic expression.
Is your child missing their extracurricular athletic activities and clubs? They can join our daily virtual classroom available to all Hatch Coding students. The class is a community where kids have fun together, share their coding projects and get help on their code. And we have ample projects for the sport enthusiast - basketball, soccer, tennis, football, hockey and even table tennis!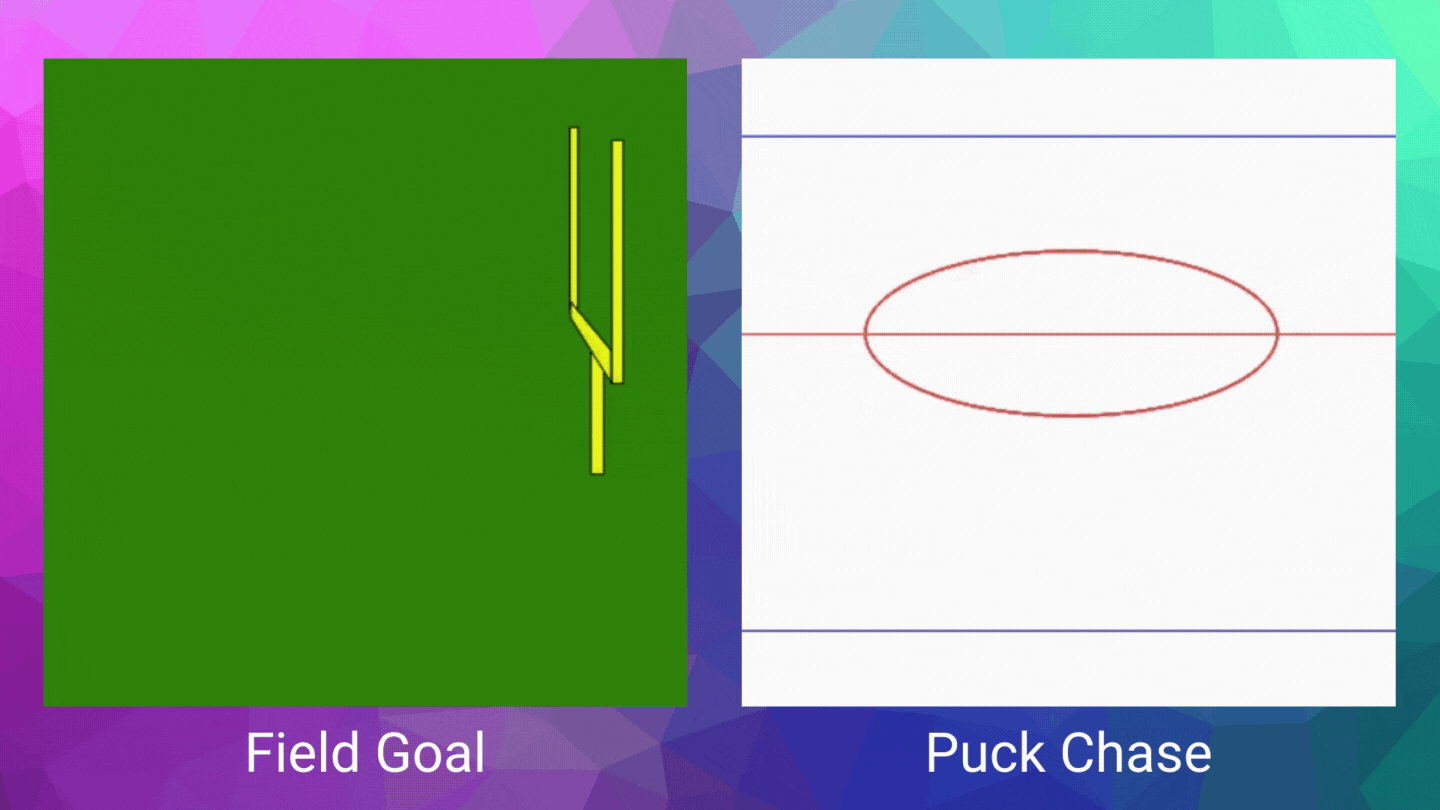 Coding Their Own Games and Interests with a Blank Canvas
Have you got an avid gamer in your home? Many of our students are anxious to code their own games and there are lots of fun game projects for them to learn the basics of what goes into coding a game.
Once kids learn the basic concepts of coding and gain confidence in their coding skills, they get to code their own showcase projects. Showcase projects are projects without an example to follow and have only requirements that need to be met within their design. Students love the creative freedom they have once they're coding at this level.
To get students excited and motivated to keep learning, we offer quarterly coding competitions. Our Game Jam Competitions task students to design their own game based on a specific theme. Check out the last Game Jam Competition winners.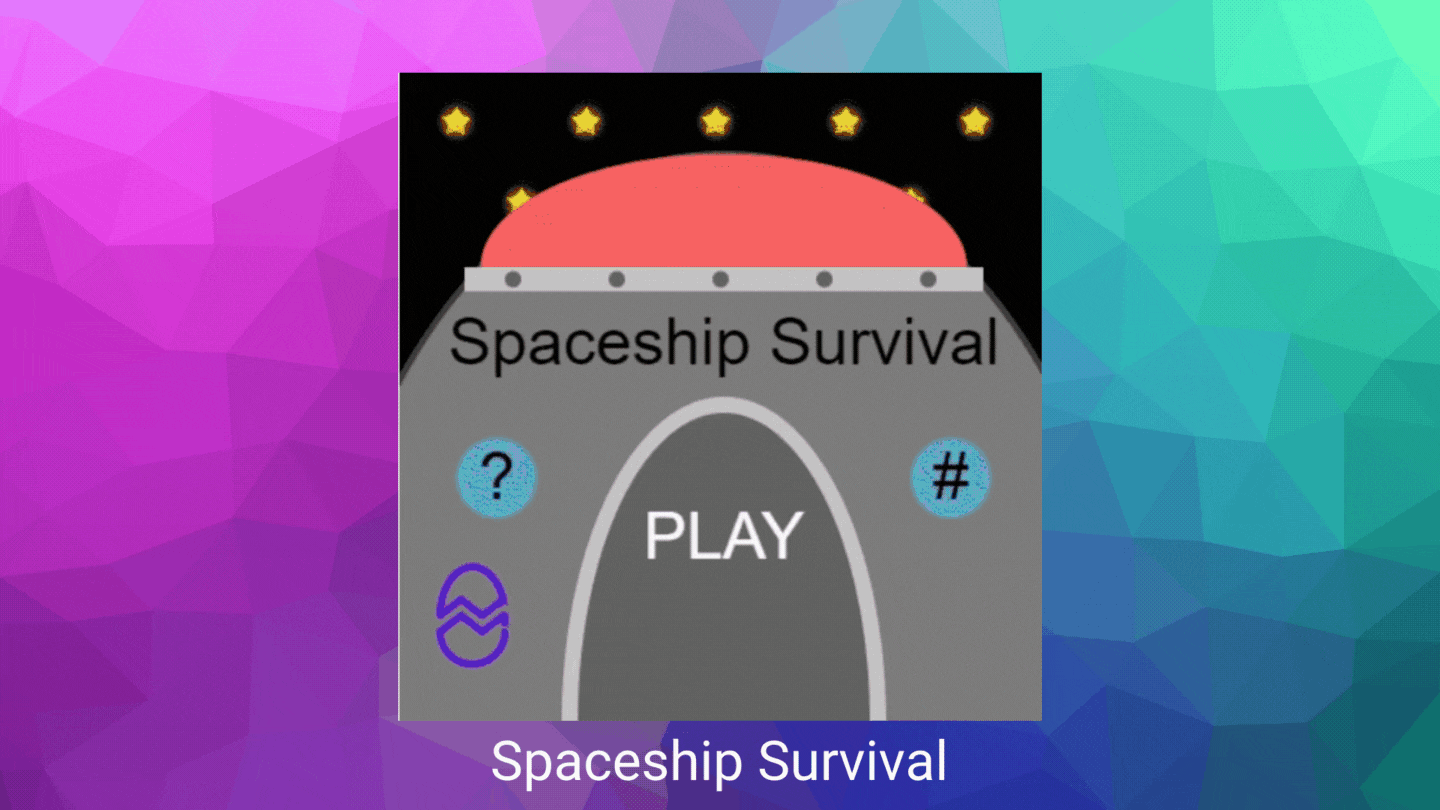 The Path to Independence and a Valuable Skill for their Future
Parents want their kids to become independent learners and to help prepare them for their futures. Hatch Studio fosters students to work at their own pace in our step-by-step program. When kids learn with their interests at the forefront of their learning, they can surprise you with all they can accomplish.
Why not beat those stay-at-home boredom blues and have your kids give coding a shot? Kids can pick three themes from our 350+ library and then can start having fun learning to code with their customized content!