Alysha Dominico, CEO and Co-Founder of Tangible Words, does not know how to code. Or at least she didn't - until she started this Coding Bootcamp: Learning to Code Online challenge. Read about what she's learned week by week below.
Tangible Words is one of the first Dev Dragons participants. But Tangible Words' employees do not have kids between the ages of 8-18, so CEO, Alysha, started learning to code with her 7 and a half year old son.
Hatch is 100% for parent and child team ups. Check out why all kids - and millennial parents like Alysha - need to learn how to code.
What adult newbie coder Alysha learned week by week in coding bootcamp: learning to code online - follow along by subscribing to the Hatch blog.
Week 1: Why Start Coding
Can an Adult really go from '0 to Coder' - and why would they want to? Alysha lays out her reasons why she, as a Millennial parent, feels like she needs to learn to code and how she is going to do it. Read How To Start Coding.
Week 2: How to start to learn to code
When you don't know the first thing about coding, it's hard to know where to begin and determine where you should end up. Read Learn To Code For Adults - getting started.
Week 3: How you can involve your kids in learning to code - sooner with school closures
Hatch has set up computer coding for children in a way that is great for attracting the attention of children. But CEO Alysha Dominico got her kids coding sooner than she might have done because of the March 2019 School Closures. Read: Computer Coding for Children During School Closures and Beyond!
Week 4 & 5: Parent and Child - learning to code together - first steps
We're still on TWYS (Type What You See) in our coding ability at Week 4 (and Week 5) but there are some codes we're really getting the hang of. In this post you'll see how 7 and a half year old kid takes to this Coding Bootcamp and how he begins to gain confidence and knowledge about coding. Read: Kids Coding - Parent and Child Learning to Code Together.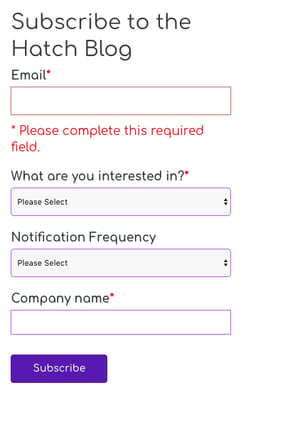 If you've seen up to here - this is as much as we know so far! But we're not stopping! Subscribe to the Hatch Blog to see how we progress.