Have you ever taken on a new challenge that's led you on a path of surprise, wonder and discovery? Explore the chain of events that happened once this musician took on the challenge to code.
We sat down with
Matt McCausland
, a Senior Product Manager at
Loopio
to
learn how coding opened up an exciting world filled with opportunities and helped him to discover his niche
.
From Music Management to Web Design: Self Taught Coder
Matt never shies away from a challenge and when he sets a goal for himself, you can bet that he's going to achieve it. He discovered coding in an unlikely place, Music & Business school. He was learning how to manage bands and run record labels and both of these need websites to operate. So he took an introductory course on how to build websites. When the teacher showed them how to view source code and change the colour of text his interests perked. The spark was lit and there was no turning back. He went to the library and borrowed a book on how to create a website. And then spent the entire weekend building one. He shares, "This experience opened up a whole new world for me." After that, he went on to teach himself many programming languages to grow his resume.
From the Entertainment Industry to Startups: The Adventures had with Coding
Matt's first job was as a freelance web developer. He made websites for any band that needed one. His fee? Only $200 a website - a steal of a deal! His next challenge? Working part-time for a record label doing pretty much anything they needed him to do. This gig pushed him outside of his comfort zone and prepared him for his first full-time job, creating websites for big bands across North America, like Blue Rodeo and Alice in Chains. After a year at this job, he pursued his next challenge and landed a job at Much Music!
This job was a dream come true and pushed him to great new heights in his career. He had a whole team of talented developers to work with and learn from. He was making video players for TSN, CTV, Comedy Network, and Much Music. His pivotal accomplishment? Becoming the lead coder and getting to work on the
Much Music Video Awards
(now known as iHeart RADIO MMVA).
Feeling adventurous once again, he left Much Music with two colleagues to join their startup,
ScribbleLive
- a live-blogging solution
.
He started as a web developer and as the company gained traction he was soon managing a team of 15 developers and many designers and quality assurance employees
. He was their acting Product Manager without even realizing it. He'd found his niche and he's been a Product Manager for several different companies ever since.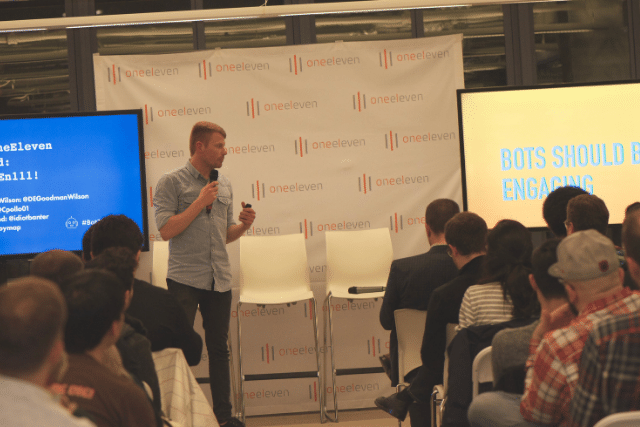 Bridging the Communication Gaps: The Key to Becoming a Successful Product Manager
Product Managers bridge the communication gaps across departments within a company.
To be an effective Product Manager, Matt shares, "Product Managers need to know how the technology works, how the business works and how the users use the app
."
His job is to work with marketing, product, business and developer teams to align on their company's goals.
He shares further, "We're responsible for understanding where leadership wants to take the business and talking to customers to figure out what problems we can solve for them
.
We then take all that information back to our development teams to get impactful features built on time
."
In his current role as Product Manager for
Loopio
, Matt tells us the key to his success.
"Knowing how to code makes it much easier for me to understand the technical complexities of the features we need to build
.
If we hit a roadblock along the way, I can understand what happened
technically
and relay that to senior leadership in a way they understand
.
In my experience, a lot of mistakes can occur if the product manager doesn't have some understanding of what the people writing code do and how the data
is transformed
and stored
."
Why Kids Should Learn to Code: Coding Can Open Doors for Many Career Opportunities
Matt's career path is a true testament to the professional possibilities that are available when a person knows how to read and write code
. Your child may not know which career they'd like to pursue when they're older.
Yet, having some background knowledge in coding will likely help open more doors for any career they decide to pursue
.
Matt gives this advice to kids who may start their career in coding: "It took a while for me to find the right role. The opportunities are endless at the start of your career as a coder. So take a job at a company that interests you and learn as much as you can about all of the roles that you interact with at work."
When not working, Matt helps organize and host
TechTO
events for Canada's tech community. He also makes music. He uses plugins on his computer to make his songs sound better and hopes to finish his album later this year.
Hatch Coding educates the well-rounded programmer. We teach the ability to read, write and
modify computer code. And we teach competencies every programmer needs for real-world coding. The skills we teach are also
transferable lifelong skills
valuable for any career your child will pursue in their future.