Learning to read and write code can benefit anyone, at any age.Specifically, it can help children and teens develop important skills and participate fully in our economy over the next 20 years.
The 4th industrial revolution marks a shift in which AI, virtual reality and automation play a large role in our lives. As a result, we've seen a massive shift in the job market in just a few short years. A 2015 study found an estimated 7 million jobs in the USA required coding skills, and jobs requiring coding are growing 12% faster than the market average.

Hatch parent George, who works for Top Hat, an education technology company, says programming is becoming a tool exposed to people in every profession. Knowing how to read and write code will open up job opportunities, while failing to learn how to read and write code closes them.

Learning to read and write code is similar to learning a second language; for children, this can be extremely beneficial. For children in Ottawa, Ontario - a bilingual city - for example, not only does learning a second language increase the potential for job opportunities as an adult, it helps Ottawa children learn faster and easier, among many other benefits. Those same benefits apply when learning to read and write code early in life. It's likely future workers are going to work with programmers at some point in their careers. With the way technology is evolving, it makes sense for future workers to start learning how to read and write code now.
Here's What You Can Do With At-Home Coding Software
Hatch@Home is an all-in-one platform for kids, teens and adults to learn how to read and write code at home. With Hatch@Home, users get the chance to tackle real-world coding problems in fun, project-based learning formats using Hatch Studio. Hatch Studio is project-based learning software that students can go through at their own pace. It has over 600+ projects and thousands of challenges. The automated software makes recommendations based on a student's current level, needs and interests. The platform ranges from levels 0-25. Students develop problem-solving skills in real-world programming challenges.

Hatch@Home helps students develop five global competencies:
Requirements-Based Programming
Programmatic Research
Computational Thinking
Computational Logic
Communication and Collaboration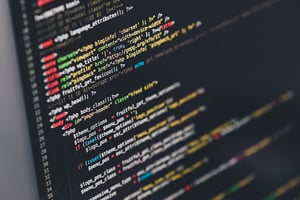 With Hatch@Home, parents access a dashboard to view their child's progress and look at projects made by other Hatch students for inspiration. Similar to piano lessons, Hatch@Home uses instructors to help students make progress over time. Projects and activities are submitted and through the platform, within a day, creative coding projects are marked with qualitative feedback. A weekly 1:1 check-in is available to review the student's progress, and to decide what to work on for the next week.
Coding teaches lifelong skills students can use in every aspect of their future professional lives. Students can also integrate these skills into all levels of their education. When children begin to start learning how to type (around age 8), they can start learning how to code, too.
What Coding Languages Do You Learn With Hatch?
Hatch teaches users 2 real-world coding languages: JavaScript and Python.
JavaScript: Using a system of gradual release of responsibility, kids will gradually be able to work on projects leading to user experience, website and app development. Learning JavaScript also transfers over well to other coding languages used in programming.
Python: Python is a widely used all-purpose language that is commonly used for teaching the programming language for things like data science, machine learning and AI (artificial intelligence).
Parents can learn alongside their kids without having any experience in computer science. Hatch@Home is flexible for both teaching and learning how to read and write code for kids and adults.
Learn How to Code: The Language of the Future

References:

https://tophat.com/
https://hackernoon.com/how-will-coding-be-relevant-in-the-future-74594c2b015f
https://whatis.techtarget.com/definition/fourth-industrial-revolution
https://medium.com/@Yisela/are-you-a-programmer-then-you-probably-have-a-bilingual-brain-2d8a36d5fb4b