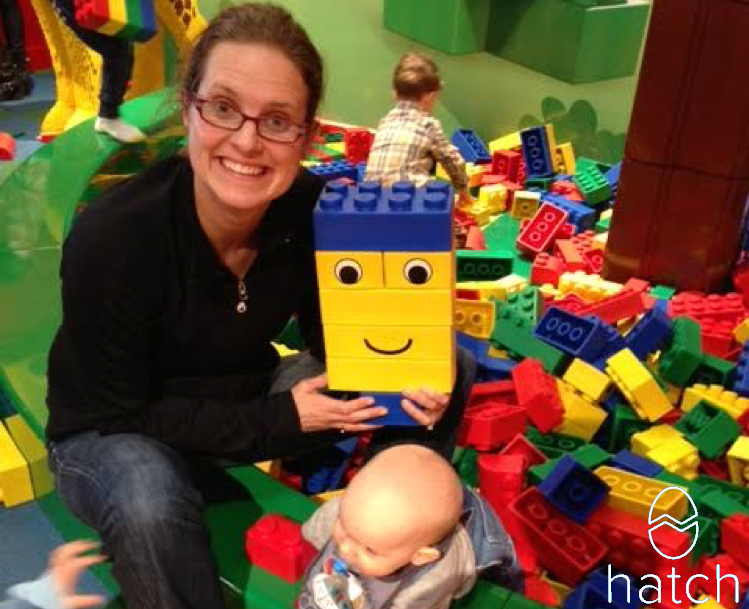 Technology hasn't just changed, it's changed the world. So many of the things we interact with day to day depend on it and are driven by it. That's why at Hatch Canada we encourage the youngest members of the community to embrace it - to learn to code. Coding may just be the language of the future, and speaking that language might enhance your career options.
We spoke with Alison, someone we consider a friend of Hatch Canada. Alison is an amazing woman whose career experiences are diverse and inspiring. A technologist and a mother, she's seen technology change, and is a great example of someone who continues to learn and adapt her career and skill set as time passes.

As a teen in the 90's, Alison excelled in school and was the Head of the Math and Science Club. Despite her passion for numbers and data, she was discouraged from pursuing Physics and Programming. Instead, she was encouraged to take typing. "If I had taken Physics and Programming, things may have been different for me now… I may have gone into Computer Sciences," she said. Despite not studying programming in school, Alison remembers "doing research and reaching out to someone in Australia. They responded to me through the internet, and I thought to myself, 'Now this is cool'."
Even though Alison didn't pursue technology directly, she made data a big part of her career. She studied Business in University and interned and did co-op placements at a few different places, including Microsoft where she learned all about Excel. "Excel was my introduction into programming. The input and output of cells is very similar."
When Alison's career began, she had a role at Rogers where she did marketing and data mining for marketing. "Data mining and using numbers to prove things, to put together business cases, became an area of focus for me," she said. Over the next few years, Alison honed her skills in data analytics.
As she worked to solve problems using technology every day, Alison thought it was important to expose her kids to different coding programs like Hatch. "I wanted them to learn some of the things I didn't. I discovered Hatch, and we went to a demo day," she said. "What I liked was that it facilitated learning. My son was very engaged, very hands-on."
Alison loves that Hatch works hard to identify what her kids are passionate about, and encourages them to master new skills on their own. She knows how important coding will be for her kids and is glad that there is a local program that gets it. "By the time my 4 year old is working, let's say in 15 years from now, technology will be completely different."
Always one to want to stay on top of the curve, Alison will continue to challenge herself and give her kids as many opportunities as she can. We're glad to have her as part of the Hatch Canada community.
Is coding right for your child? Read about our amazing camps today, and email us at hatch@hatchcanada.com with any questions! And if you loved this post, don't forget to share it on Facebook to spread the word!