At Hatch Canada, we pride ourselves on our outstanding team of coaches and programmers. They take a complicated language (coding), and make it fun and easy for children to learn. We love to feature team members who have helped our program and students flourish.
We sat down with Benson Chan, to learn about his experience coaching for Hatch Canada.
What is your background in coding? Did you learn how to code when you were a kid?
I first started coding when I was in grade 10. It was hard to understand at first, but in a year I was able to create my own program from scratch. I learned Python and Java at school and learned C# for fun.
I did not learn JavaScript until I joined Hatch two years ago, but once you have learned one code language, it's easy to learn others. The best part of learning to code is the ability to understand in any coding language, without learning the language.
What is your coding language of choice?
My coding language of choice is still Java due to the fact that I spent most of my time coding in Java.
What do you love about working as a coach at Hatch Canada?
I love that part of my job is to help students see problems and to help them understand difficult concepts. Sitting down with the students and breaking down lines of code they have typed is really the best part. As a coach, I believe in breaking down the notion that coding is hard. However, the reality is that languages these days are so versatile; it allows anyone who has little experience in coding to create something cool and unique.
Why do you think learning to code is important?
Coding is important for today's society. Everything uses computers these days. From microwaves to cell phones, these everyday devices all need to be programmed to do what we want them to do. Beyond helping us use smart devices, coding allows us to see the world in a new way. It makes us think more logically. Coding is just typing lines, it's about getting from point a to b. It allows us to plan and execute plans more effectively.
How did you find Hatch Canada?
I first heard of Hatch when I was still in high school. A teacher came up to me and asked if I would like to work in a coding camp for the summer. At first, I did not understand what the purpose of a coding camp was, but then it hit me. Why start coding in high school, why not start earlier? Learning to code early encourages students to think more efficiently. It pushes students to come up with different ways of completing a task.
Have you ever seen a child get excited about coding?
I remember one student who got very excited about coding. Another coach had showed the student how to draw a shape. Within an hour of learning the new skill, the student was trying to put what she had learned into all the projects she was working on!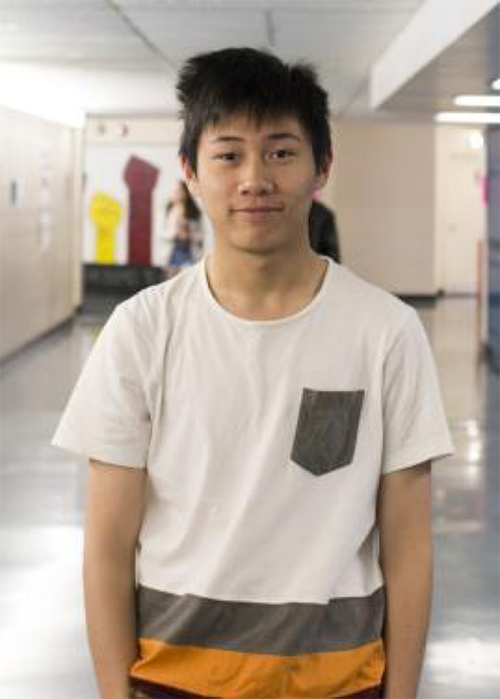 Thank you for telling our readers more about yourself, Benson! Hatch Canada could not do what we do without you and our other excellent coding coaches!
Has Benson taught your child how to coach at Hatch Canada? Celebrate his amazing skills by sharing this Q&A on Facebook.
Did you know you can try Hatch for FREE? Learn more about our programs today.