Here at Hatch, we're dedicated to paying it forward and giving kids the opportunity to explore their passions. We wanted to share a letter that we received from our new friend Matthew, an Inuvik Robotics & Engineering Club Coach, who helped coordinate a Hatch visit for some of his students. He gave a lot of thought about which camp was right for them, we're glad we were there for them - it was a great experience.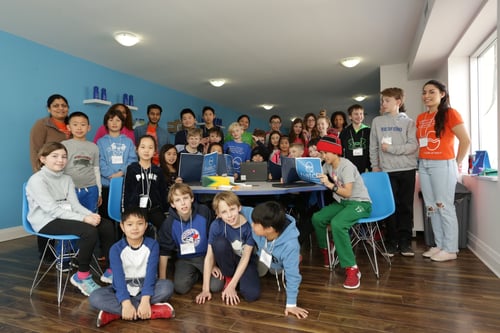 Hatch Camp,
On behalf of the Inuvik Robotics and Engineering Club, we would like to thank you for going far beyond your duty to make this summer camp happen for us. In addition to financial support, you personally made this trip work by making the kids comfortable and supporting the terrifying logistics of sending them into Toronto unchaperoned.
Both students have expressed their gratitude for this opportunity and have displayed enthusiasm towards sharing this knowledge with their fellow students. They commented that the experience will forever be memorable, and has contributed to a strong foundation for additional growth in Science and Technology.
As one of the coaches for the Inuvik Robotics and Engineering Club, I personally want to thank you. It is always encouraging to find partners, and community supports who invest in youth. This opportunity would not have been made possible without your generous contribution. Thank you again for keeping the "spark" alive in the youth of today and fostering a passion in Science, Technology, Engineering, and Math.
Sincerely,
Matthew Dares
Inuvik Robotics & Engineering Club Coach
Thanks to Matthew and the exceptionally bright students from Inuvik for sharing in this experience with us!
Is coding right for your child? Read about our amazing programs, try us out for FREE or email us at hatch@hatchcanada.com to find out more. And if you loved this post, don't forget to share it on Facebook to spread the word!