At Hatch Coding, we know learning to code in teams is an important skill of the well-rounded programmer. We met with our Hatch Coding Team, The Code Kings over a zoom chat to learn about their coding challenges, why they love our daily Virtual Classroom and their advice for other kids interested in learning to code.
The biggest takeaway? Learning coding can be challenging, but with practice, you can build whatever you want with it!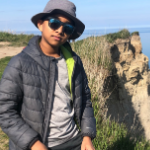 Meet Aryan: At only 11 years old, he knows the value of learning coding and how it helps us in our daily lives. In the 3.5 months, he's been with Hatch, he's coded 32 projects, 57 challenges and created 1 of his own projects. When not busy with homework or coding, Aryan is at play with strategy games like chess and video gaming.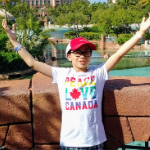 Meet Andrew: At age 10, Andrew plans to get his code skills strong enough to participate in Hackathons once he's able to. In the 3.5 months that he's been with Hatch, he's coded 29 projects, 27 challenges and coded 3 of his own projects. When not coding or hitting the books, Andrew works on improving his gaming skills.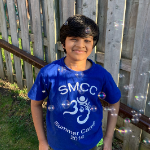 Meet Vyom: He's 10 years old and aspires to be a Mathematician and/or a Software Engineer. In the 3.5 months that he's been with Hatch he's coded 110 projects, 142 challenges and created 2 of his own projects. When not coding or doing schoolwork, he is working on his sketching and drawing skills.
What got you interested in learning to code?
Vyom: I liked to do it at school, so my Dad said I can try to learn even more with Hatch. I only knew drag and drop at school, but Hatch is way better with learning real coding.
Andrew: I like coding because it's fun to put in the code and then see the end result.
Aryan: I learned about coding at a school event. There was a famous coder there and he inspired me to learn more about coding Java Script.
What are your top team projects?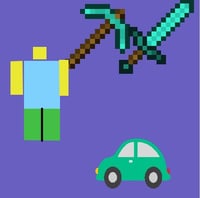 Aryan: Our Math and Function projects. We did a mouse-click game for our function project that was fun to create.
Play their Pong Game (Click the canvas and use the arrow keys to play)
Explore their Function Project (Click the canvas to explore)
What do you like about learning with Hatch Coding?
Vyom: I like seeing the end results of the projects and seeing how it all comes together. And the project challenges help me to level up. I'm now at the Senior Code master level.
Andrew: The Hatch Daily Virtual Classroom teacher, Brenda does quizzes every day and I like them. She makes the class fun.
Aryan: I like the project challenges, they give me good coding practice.
What's the thing you like most about your Hatch instructors?
Vyom: They explain coding really well. And even if I just use the "ask for help" button, I get the help I need.
Andrew: I like my Hatch instructor because she always does a lot of fun things with the lessons.
Aryan: They help me learn. And there's quite a few functions that I didn't know before and they help to explain to me what each function does.
What's the most challenging thing about learning to code?
Andrew: Being able to translate pseudocode into code - It took me a long time to learn this. Pseudocode is like a recipe and you have to figure it out by yourself. Whereas English Description is like cooking and you get to build your own stuff.
Aryan: English Description is super hard.
Vyom: English Description wasn't that hard to learn with practice. I did the sun project and got 2000 points!
What advice would you give to other kids learning to code?
Andrew: Never forget the semicolon and the curly brackets!
Vyom: Double check your code if it's not working.
Aryan: If you can type, you can learn to code!
Why do you think kids should learn to code?
Andrew: Because it will help you do great things in the future. Like if you're doing an IT job, you'll have to know how to put the code in.
Vyom: It's interesting and you can build whatever you want.
Aryan: Coding helps us every day like when you make a Google search or do anything online there's coding in it.
Vyom, Aryan and Andrew are one of many teams that joined Hatch this past summer for our Team Coding Program. The program made it possible for students ages 8-18 to learn coding with a group, how to collaborate with others and providing them with the opportunity to bond with other kids in the Hatch Community through our Daily Virtual Classroom.
If you think your child could benefit from learning to code with others, check out the 4 Signs That Your Child Will Like Coding.