The Coder's Code is by coders, for coders. A reminder that a successful coder learns, takes risks and most importantly has fun.
[embed]https://youtu.be/vxR0OsDxHc8[/embed]
I come here to learn and I come here to teach.
I come here to create, have fun and be awesome.
Everyone I meet here gets my complete respect.
I show respect in how I treat the space, the people in it and myself.
When I mess up, i own it!
I take personal responsibility for my words and action.
I cooperate.
I am kind.
I am courteous and thoughtful.
I treat other people in a way I want to be treated.
I work and play safely.

BUT
When it comes to CODE I take risks

BECAUSE
I am a CODER

BECAUSE
That's a big part of having FUN

BECAUSE
Helping means we all achieve greater SUCCESS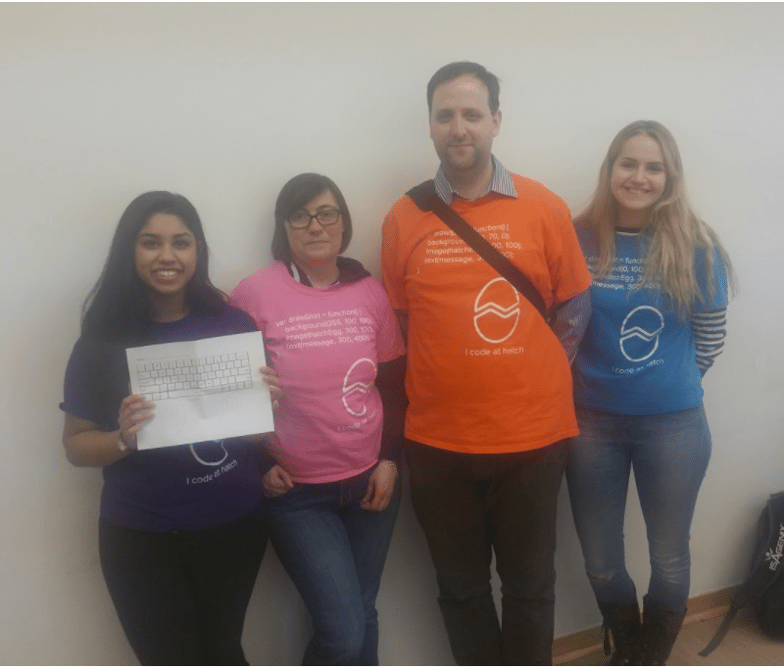 Is coding right for your child? Read about our amazing programs, try us out for FREE or email us at hatch@hatchcanada.com to find out more. And if you loved this post, don't forget to share it on Facebook to spread the word!